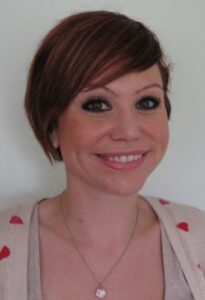 Katie Dunbar – Hair Stylist
Hi, and welcome to Katie Dunbar's site. You may know me as the Senior Sylist from Saks in Southend, and before that, Toni & Guys.
Saks in Southend has now closed. If you've been one of my clients in the past, and you'd be interested in me continuing to be your stylist, I'd love to hear from you.
Services
Here's a quick summary of the services I'm able to offer:
Colouring – Including highlights, and fashion colours
Brazilian Blow Dry
Cutting
Styling
About Me
I was with Saks Hair and Beauty in Southend for four years, and prior to that, I was with Toni & Guy on Southend High Street for ten years. I hold a Toni & Guy Diploma, NVQ Level 3 and L'Oreal Colour Keys Diploma, as well as over fifteen years experience as a stylist in Southend. I was promoted to Salon Director at Saks in 2009.
Get in touch
If you want to get in touch, or to arrange an appointment, please contact Katie Dunbar